Time & Attendance Solutions
By employing the latest hardware and software advancements, Andrews Technology will provide your company with leading edge time and attendance systems. Whether you require web-based timesheets or biometric hardware, Andrews Technology will answer all of your needs at prices well below the competition.

NOVAtime, a leader in the time and attendance industry, has over 10,000 installations nationwide. Andrews Technology exclusively represents the NOVAtime product line. If your company is large and requires an intuitive web-based solution, the NOVAtime software creates full functionality at a low cost. Andrews Technology is confident that the NOVAtime software system product line will satisfy your requirements. NOVAtime also offers a complete line of data collection products including Badge, Hand Recognition, Fingerprint, PC Entry, PDA and Phone Entry.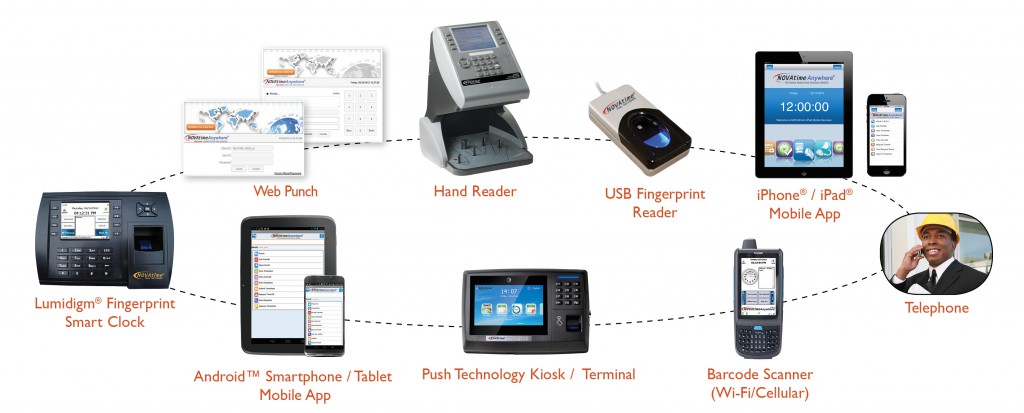 Latest News
---
NOVAtime's Prestigious Award for being the #1 Global Business Partner of 2015 goes to Andrews ...
---
Providence Public School District of Rhode Island, which currently has about 3,200 employees, has recently ...
---
The City of Melbourne, Florida has recently selected Andrews Technology to install and support the ...